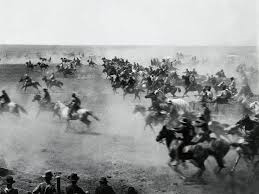 Three years after the land run of 1893, a wood framed structure was purchased by James Yarbrough in 1896 who was employed to teach 12 students. In 1901, a brick school building with 4 rooms was built about a block east of the current location, for about $5,000.00.  Although high school was not taught there, attendance grew to 45 students.  A new modern 10 room school with a library and High School was built on the current location in 1921. The Class of 1922 was officially the first graduating class of Booker T. Washington High School.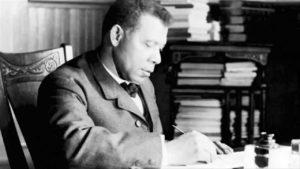 Through the years the school saw a few changes. In 1926 the school was expanded to officially add a High School. The boilers were replaced in the 20's with a heating and cooling system. In 1951 the building was renovated with a gym and other features. The facility has been updated to include ADA compliance as  well.
Integration resulted in the closing of Booker T. Washington High School in 1959-60. This progress had both good and bad consequences.  The Good - Black students attended Enid High School with the possibility of expanded opportunity.  The Bad - Black teachers were not integrated and 360 were fired state wide. During the 1960's the Southern Heights neighborhood became more diverse but the area had lost 3 schools, its teachers, and lacked a cultural center.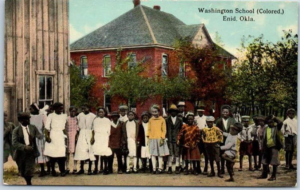 The idea of a community center began in the 70's with the vision of Mrs. Dorice Allen and other community leaders. With the help of the United Way and Community Development Block Grant (CDBG) the funds were established to spearhead the rehabilitation and reopening of the Washington School. They founded the Enid Youth and Recreation Center and bought Booker T. Washington School from the Board of Education.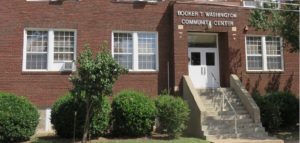 The center was later renamed Booker T. Washington Community Center (BTWCC). The center now serves the entire community of Enid. The Booker T. Washington Community Center is open 235 days a year.
The center is open 175 days during the school year and serves between 30-40 youth in after school programs and in June and July there are about 75 youth enrolled in the summer recreation program . The center is also available during the holidays and for special events.